Fall is one of our favorite times of the year. The air turns crisp and leaves start to fall. It's time to pull out the sweaters and enjoy the scents, scenery and holidays this time of year brings.
What are some of your favorite fall traditions? We look forward to autumn breezes, football, tailgating, and of course fall colors.
If you are looking for some fall inspiration check out these helpful links.
visitknoxville.com/events/halloween/
pinterest.com/knoxliving/halloween/
pinterest.com/knoxliving/autumn-inspiration/
Happy Fall!
Do You Know the Basics of Home Security?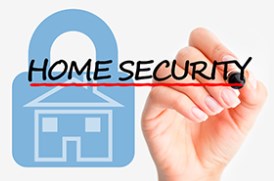 Most people feel confident that they know the basics of home security. For example, they know to: keep all doors locked; have a light on in the house while away; and, never hide a key outside in an obvious place, like under the mat.
Yet, almost a million and a half properties get burglarized in North America each year. So, how can you prevent that from happening to your home? Here are a few lesser-known home security basics:
Actually, never hide a key outside. Thieves know all the hiding places. Instead, make sure all family members have a key.
Two-thirds of home burglaries occur during the day. So, be extra vigilant about making sure doors and windows are locked while you're out during the day.
Surprisingly, most thieves are not daring. They are 2.7 times more likely to target a home without an alarm system.
Thieves will attempt to force entry through sliding-style doors and windows first. Make sure these have a locking bar or extra bolt lock.
Surprising, 40% of household burglaries do not involve forced entry. The thief is able to slip in through an unlocked window or door.
Don't show off possessions! An imported racing bike parked next to the garage, or expensive audio equipment clearly seen through a window, is an invitation to burglars.
Take a look at the lighting and landscaping around your property. Are there spots where a thief could easily hide? If so, make some changes.
When planning a trip, have a trusted neighbor pick up newspapers, flyers and anything else that may accumulate at your door.
Your local police department may have more tips and special programs for keeping your home secure. Give them a call.
The Importance of Reading and Understanding an Offer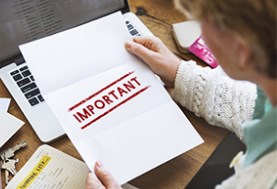 When you make or receive an offer to buy a property, it's important that you read and understand every clause. It is especially important to understand any conditions or any changes that are made to the standard offer.
An offer may contain several types of conditions. The most common are "conditional upon arranging financing" and "conditional upon passing a professional home inspection." However, there may be other conditions as well.
You should be aware of – and fully understand – all of them.
In addition, the wording of an offer may change during the back and forth negotiations that often happen. Aside from changes to the price, other clauses may be added, removed or reworded as well.
A recent newspaper article tells the story of a buyer-seller legal dispute that resulted in a six-figure judgment against the seller. This was due, in part, to a lack of understanding of one of the clauses in the agreement.
You don't want that to happen to you. Take the time to carefully review and understand an offer.
Notable, Quotable, Quotes!
"Success is getting what you want. Happiness is wanting what you get." Dave Gardner
"It is skill, not strength, that governs a ship." Thomas Fuller
"We are what we repeatedly do. Excellence, therefore, is not an act but a habit." Aristotle